Stacyc Electric Stability Cycles
We carry the 12" and 16" in stock and we can order the 18" and 20" cycles! We also carry or can order you a variety of accessories for your Stacyc Cycle, including, but not limited to, batteries, stands, graphic kits, footrest extenders, and carrying cases.

Located at AutoDrive, Inc., 2944 5th Ave South, Fort Dodge, Iowa 50501. Call 515-955-3399 with any questions.
The 12eDRIVE (pictured below) is recommended for most 3-5 year olds. The 16eDRIVE is recommended for most 5-7 year olds. The 18eDRIVE is recommended for most 8-10 year olds. The 20eDrive is recommended for most 11-12 year olds.

Each model has 3 different modes/speeds. A low/training mode, medium/standard mode, and high/advanced mode. The 12 and 16 also have a nonpower kick/push mode, which is great for kids learning how to balance!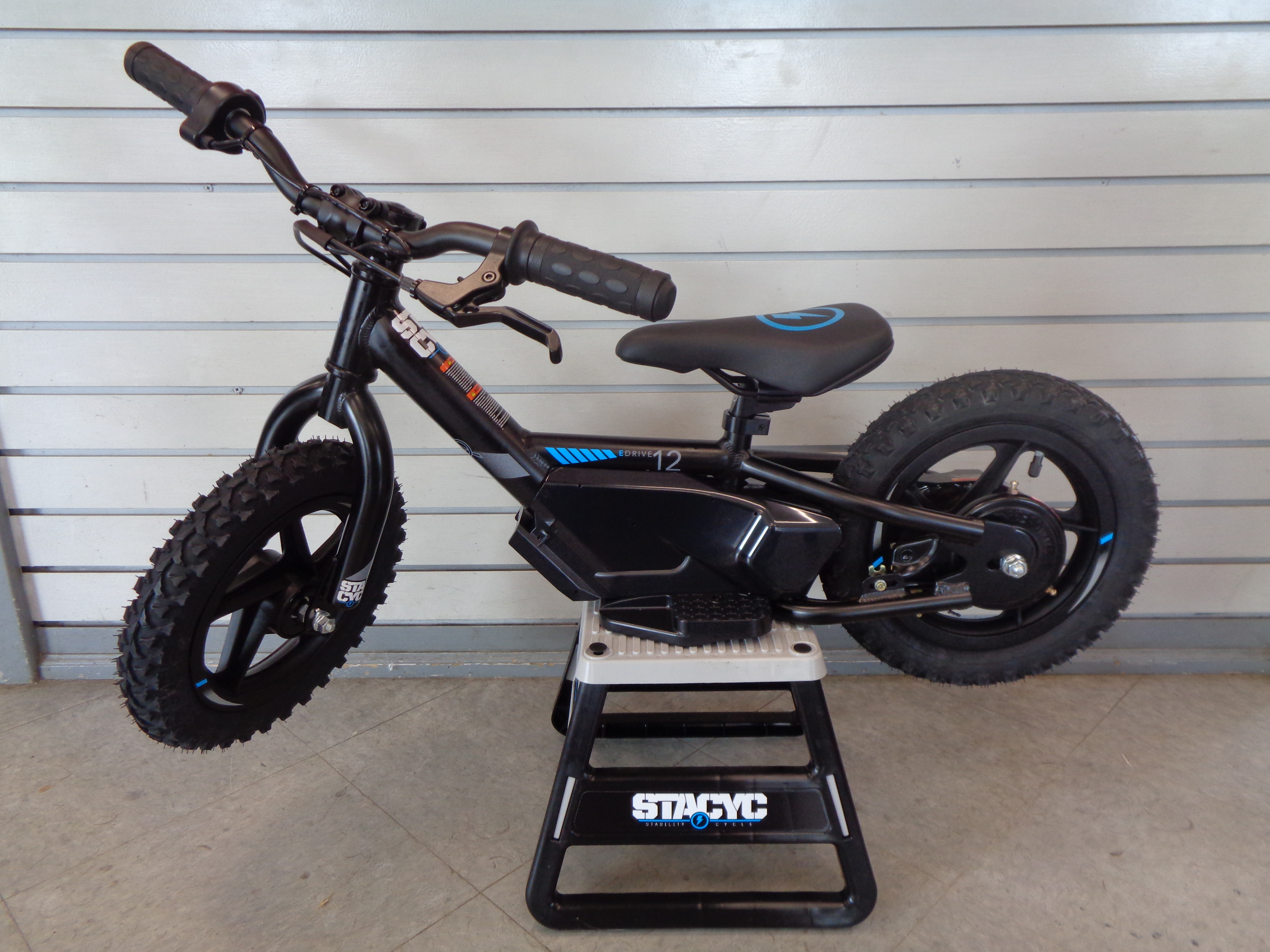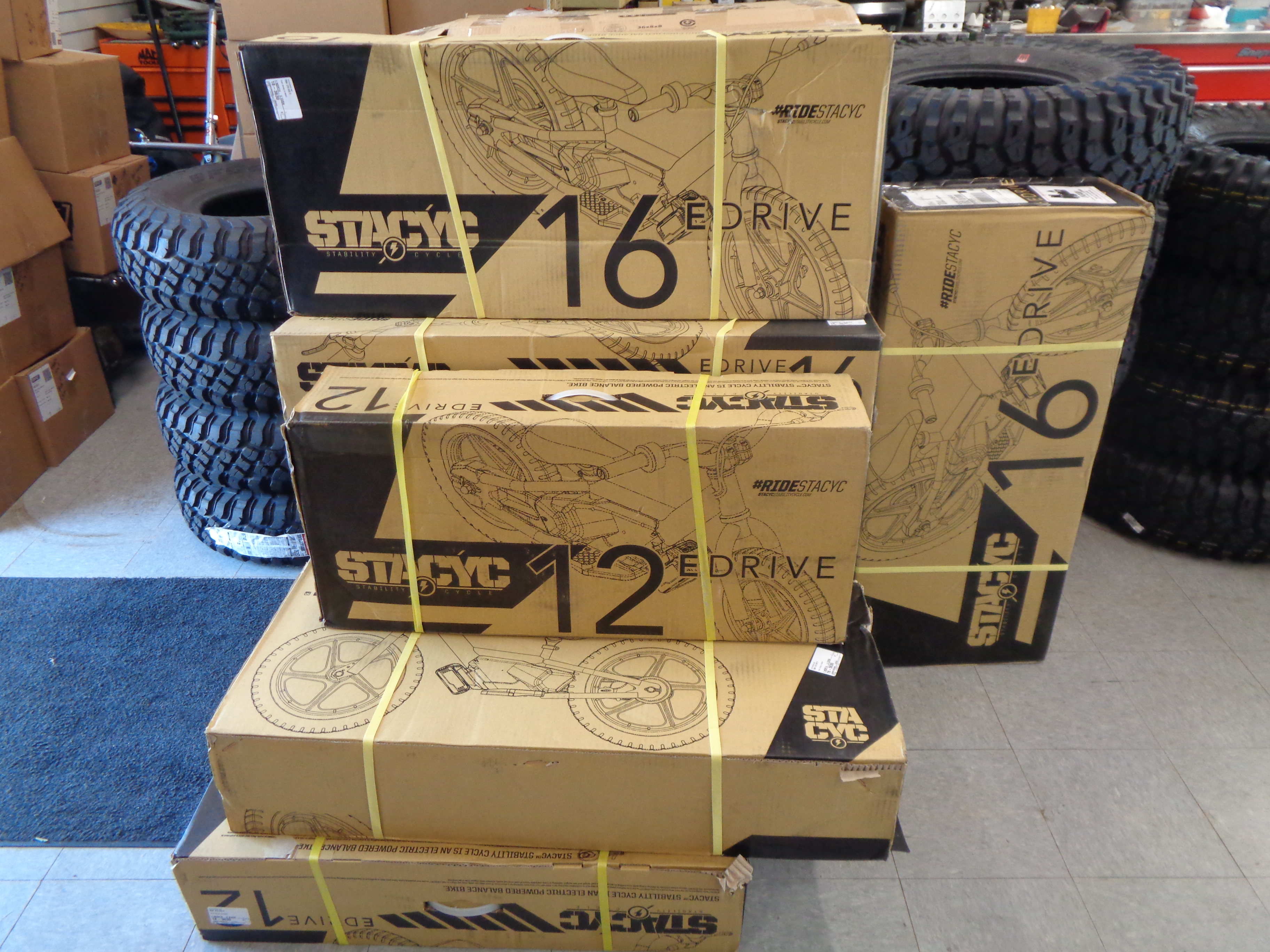 ---